Whether you are off-roading or simply want a better view of the road at night or in adverse conditions, adding a light bar to your vehicle can increase your visibility significantly. With so many options on the market, you may be wondering what sets our Stage Series light bars apart from all the others. Keep reading to find out!


Easy Installation
All of our Stage Series light bars, like our Stage Series 6" SAE/DOT White Light Bars, come with a universal mounting bracket set that can be easily mounted onto any vehicle.
We also offer vehicle-specific mounting brackets that allow you to easily install our Stage Series light bars without any cutting or drilling! These kits were CAD-designed to bolt-on using OEM mounting points and can be installed right in your garage with basic hand tools. These kits are available for over 20+ applications, including kits for the Jeep JL Wrangler, Chevrolet Colorado, Toyota Tacoma, and more. Find out if we offer a kit for your vehicle and view all of our vehicle-specific mounting solutions here.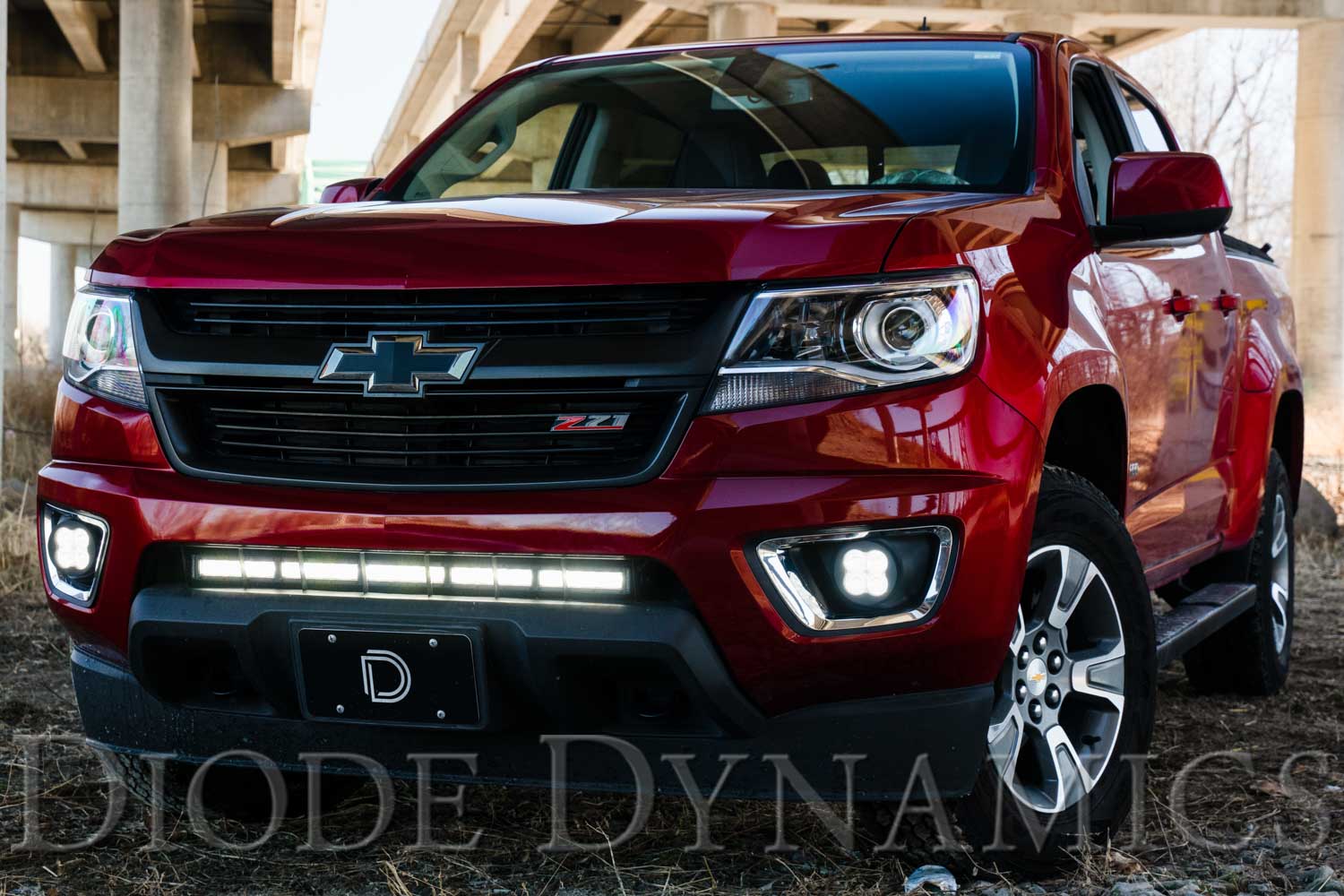 Easy to Wire
Our Stage Series light bars are also easy to wire. They use a standard DT-type Deutsch-style connector and come with a 6-inch pigtail with bare leads so you can wire it yourself if you so choose. You can also use a Deutsch wiring harness or select one of our wiring harnesses. If you are using a wiring harness, simply connect the harness to the light bar, connect to the battery, and route your switch.
Superior Optics
What sets our auxiliary lighting, including our Stage Series light bars, apart from all others is that they feature one-of-a-kind optics that not only focus the light but reduce glare.
Traditional reflectors do not focus the output of LED chips efficiently, resulting in a lot of glare and wasted light. Our light bars utilize patent-pending total internal reflection (TIR) optics that collect all of the light output and direct it where you need it.
The result is a highly-focused beam of light that loses light output to glare or scattering. In fact, our 6-inch Stage Series light bar will outshine a typical 30-inch light bar found on eBay or Amazon.
Variety in Patterns
All Stage Series light bars are available in a variety of functional patterns, so there is an option for you, no matter what your auxiliary lighting needs are. If you are looking to use your light bar on the road, we offer a Driving and Wide pattern. In six-inch size, when installed as a pair and aimed in accordance with your state's regulations, the Driving pattern meets SAE J581 as a Driving/Auxiliary High Beam Light, and the Wide pattern meets SAE J583 as a Foglamp, for legal on-road use. If you are looking to use your light bar off road, we also offer a Flood and Combo pattern.
You can also swap out the lens on our light bars to switch up the color or the pattern. Pick up a few replacement lenses to keep them on hand for any swaps you may want to do!
Durability
Our light bars are housed within a powder-coated aluminum extrusion for high performance cooling that can withstand the elements.
In addition, our light bars are tested not only to operate in extreme temperatures, from -40 to 185 Fahrenheit, but also to withstand a number of environmental factors, like condensation, corrosion, and even vibration.
A Number of Sizes
Our Stage Series LED light bars are based on 6-inch segments. They are available in many different sizes, from 6 inches all the way to 50 inches. Their slim, low-profile design allows them to fit in areas where a traditional dual-row light bar won't fit. This also cuts the total weight as well.
Our Guarantee
We stand behind our Stage Series light bars with a 100% satisfaction guarantee, a 30-day return policy, and an 8-year warranty. Should you have any issues at all, simply contact us and we will make it right.
A History of High Quality
Diode Dynamics has been designing and offering the highest quality LED lighting upgrades for vehicles for over ten years. In addition, we are proud to assemble a majority of our products in-house as well. If you have questions or concerns, please reach out to our team at 314-205-3033 or at [email protected]. We'd love to hear from you and we'd be happy to answer any questions you have.