American trucks have a longstanding history of being some of the most rugged, capable, and durable pickups on the market. Among them is the much-loved 2014-2015 GMC Sierra. Though it shares many traits with its brother-from-another-brand, the Silverado, the GMC Sierra has a following all it's own.
And 2014-2015 GMC Sierra owners are no stranger to upgrading their already outstanding truck to make it even more capable. It should come as no surprise that one of the best improvements you can make to your Sierra is replacing the factory halogen lighting. That's where Diode Dynamics comes in!
From plug-and-play LED foglight bulbs to some of the brightest backup and cargo light LED bulbs on the market, improving light output and visibility is the #1 way to make your Sierra more enjoyable, capable, and safe! Keep reading to see some of our most popular 2014-2015 GMC Sierra LED bulbs!
---
Diode Dynamics LED Fog Light Bulbs
Whether driving home on a backroad or working on a job site, brighter fog light bulbs are always a great idea! Unlike generic LED fog light bulbs that advertise "highest lumen rating" or "brightest on the market" our 5202-size SLF LED Fog Light Bulbs utilize a highly advanced optical design to provide maximum light output where you need it most, the road!
Our 5202-size LED fog light bulbs for the 2014-2015 GMC Sierra are 100% plug-and-play! In less than 30 minutes using basic hand tools, you can install our LED fog light bulbs!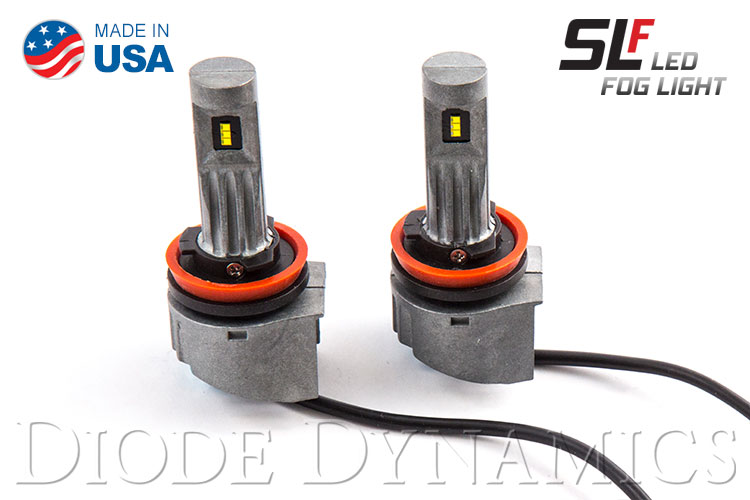 ---
Diode Dynamics Cargo Light LED Bulbs
Loading and unloading the truck bed on your 2014-2015 GMC Sierra is easier AND safer when you can see! That's why we recommend upgrading to our Cargo Light LED Bulbs. Built with the highest quality components for years of reliable use, our 921-size XP50 cargo light LED bulb is our most popular LED cargo light bulb for the 2014-2015 GMC Sierra.
Compared to the Sierra's stock bulbs, the XP50's 410 lab-proven lumens of light output is a massive step-up! You'll not only have a more modern look thanks to the 6000K cool white color, loading and unloading cargo from your Sierra will be much easier.

---
Diode Dynamics Rear Turn/Tail Light LED Bulbs
Your 2014-2015 GMC Sierra's factory rear turn/brake light bulbs leave a lot to be desired. With our LED Tail Light Bulbs, your Sierra will be MUCH easier to spot when braking, turning, or using your hazards!
Diode Dynamics 7443-size XP80 rear turn/tail light LED bulbs are a drop-in upgrade for the 2014-2015 GMC Sierra. Producing a whopping 510 verified-lumens of light output, the XP80 LED bulb is one of the brightest 7443-size LED tail light bulbs on the market! On the 2014-2015 GMC Sierra, each tail light uses to rear turn/brake light bulbs. To upgrade your Sierra, you'll want to order two pairs of our LED Tail Light Bulbs.

To correct hyper blinking resulting from LED turn signal bulbs, check out our Resistor Kit!
---
Diode Dynamics Backup Light LED Bulbs
The 2014-2015 GMC Sierra is NOT a small truck, and the outdated incandescent backup bulbs it comes with from the factory don't provide much light when reversing at night. For a serious boost in rear-facing light, check out our 921-size LED Backup Light Bulbs!
With our LED backup bulbs installed, you'll have a much easier time seeing other cars, buildings, and any other potential hazard when reversing your Sierra in the dark. Best of all, our LED backup bulbs are a direct LED bulb replacement! You won't have to modify your 2014-2015 GMC Sierra whatsoever!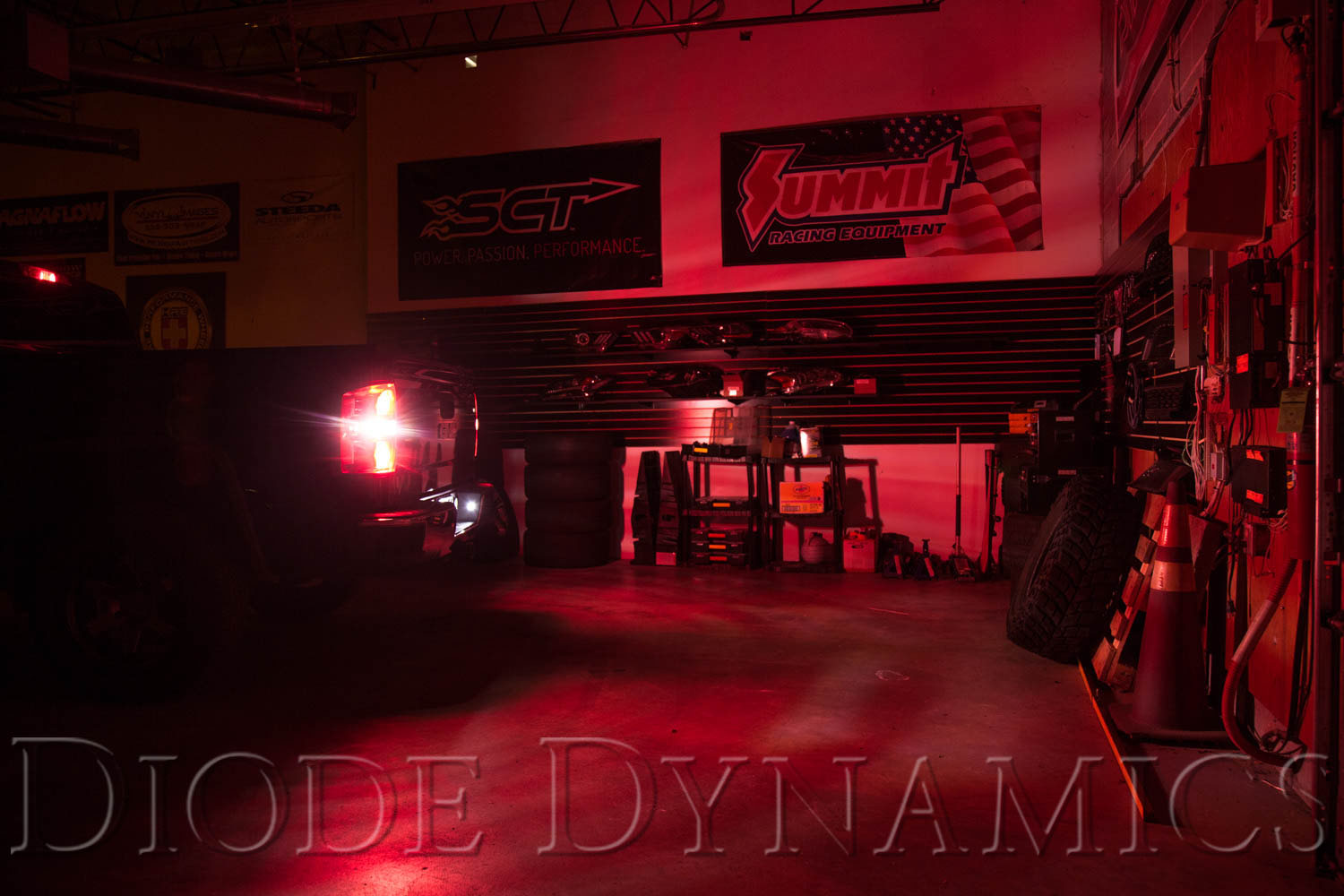 ---
Diode Dynamics License Plate Light LED Bulbs
Giving your 2014-2015 GMC Sierra a fresh, 21st-century appearance is easier than you might think! Our LED License Plate Bulbs provide up to 94 lumens of light output in your choice of cool white, pure white, warm white, pure white, or natural white. The 6000K cool white is our most popular option, it's the perfect color for a more modern look!
These 194-size License Plate LED Bulbs install in less than 10 minutes and don't even require any hand tools. Upgrading the overall appearance of your 2014-2015 GMC Sierra doesn't get simpler!
---
Fitment:
Fits all 2014 and 2015 GMC Sierra 1500, 2500, and 3500

Fits all trim levels including Sierra, SLE, SLT, and Denali
Diode Dynamics LED lighting is proudly engineered and tested right here in the USA, and is backed by our 3-year worry-free warranty! Want to check out more LED lighting upgrades for your 2014-2015 GMC Sierra? Click here!